Topcon's B111A Board Integrating the GNSS board into Atmos' fully autonomous hybrid drone creates an all-in-one surveying solution with the benefits of Galileo, QZSS and Beidou in addition to GLONASS and GPS.
Dutch drone designer and producer Atmos Announced technical agreement with Top Positioning Group For the supply of Topcon high-end GNSS boards AtmosMarlyn Cobalt drone.. As a provider of the global construction, geospatial, and agricultural markets, Topcon has developed and optimized GNSS boards for precision positioning applications.
Introducing the first fully autonomous hybrid drone
Atmos Marlyn Cobalt is a VTOL fixed-wing mapping drone that allows users to easily collect accurate geospatial information and convert it into practical insights very effectively. Merlin is the first fully autonomous hybrid (VTOL and fixed-wing) drone for mapping and surveying, capable of vertical takeoff from anywhere, and fast and efficient mapping in harsh and windy conditions.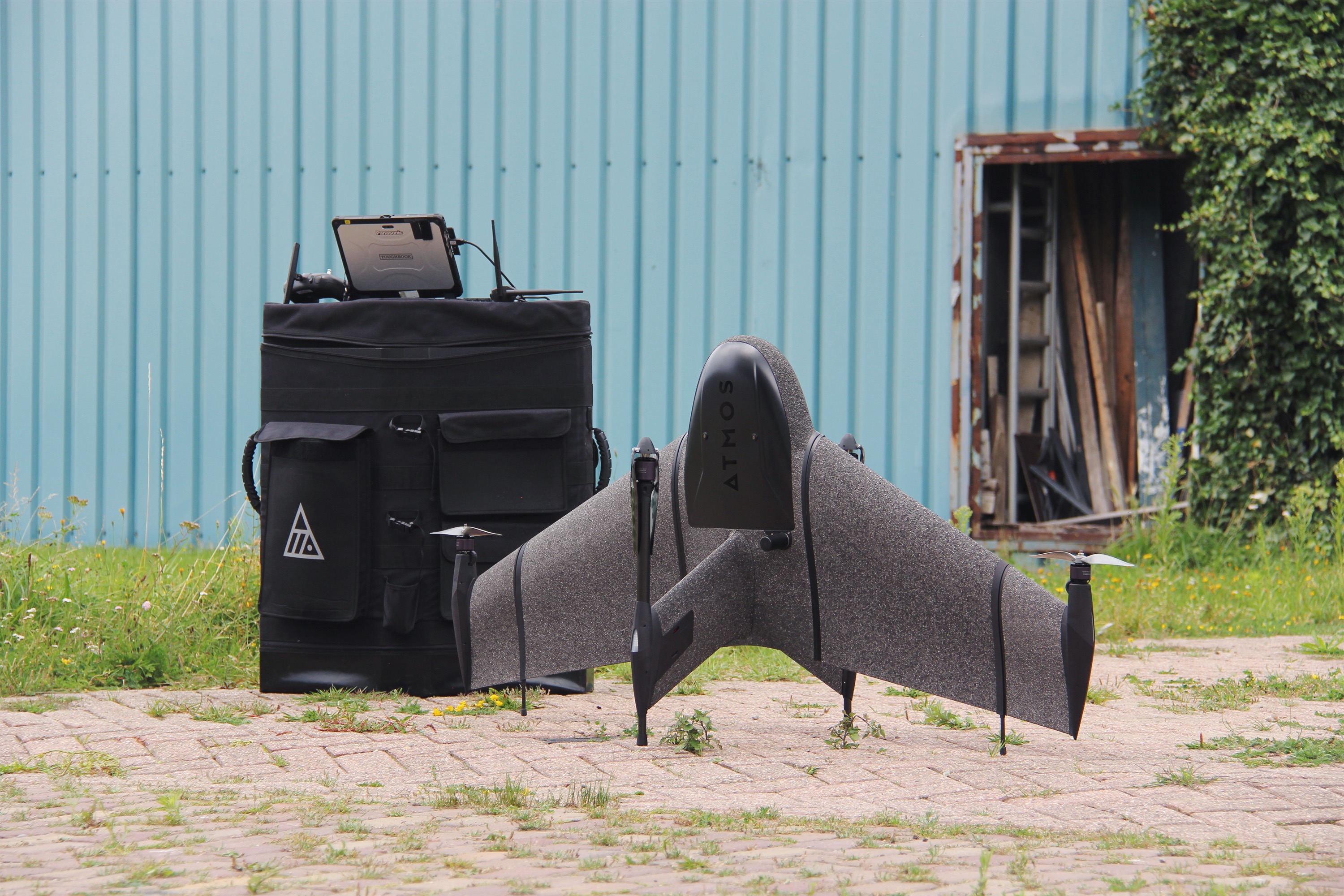 Atmos Marlyn can collect both RGB and multispectral images using cameras manufactured by Sony and Micasense. The drone uses a dashcam to take duplicate pictures of the area. Each image has an exact geotag for the x, y, and z positions. Images and GPS data are downloaded from the drone, and photogrammetric software such as Pix4D and Metashape compare each image to calculate unique features (called tie points) within each image and combine them into a point cloud. After this, you can generate more data-driven insights and models depending on your project's requirements. The advantage of using a camera and photogrammetry is that you can obtain additional information by analyzing the raw image, such as certain dangers in the field.
Topcon's B11 AGNSS board integration
To provide accurate positioning accuracy in survey and GIS applications, GNSS boards need to compensate for inaccuracies caused by satellite constellations, receiver hardware, and atmospheric conditions. In addition, Topnet Live, Topcon's GNSS real-time correction service, leverages a flexible subscription-based solution to provide professionals with accurate positioning and survey-grade results 24/7. Allows you to further meet your specific requirements. 7 Cross-border, consistent and reliable access. This combination eliminates the need for a base station.
The Topcon B111A board is located on the Atmos Marlyn drone and is used in conjunction with the Attitude and Heading Reference System (AHRS) to estimate the position of the entrance pupil of the camera with centimeter-level accuracy. Raw GNSS observations are recorded and then Topcon's post-processing engine is used to obtain an accurate and reliable location solution.
Topcon's ultra-compact B111AGNSS receiver board can provide scalable positioning from sub-meter DGPS to sub-centimeter RTK positioning. The flexible design of the board makes it easy to integrate the B111A into any accurate positioning application. Thanks to this collaboration with Topcon, Atmos can offer its customers the benefits of Galileo, QZSS and Beidou in addition to GLONASS and GPS at no additional cost.
However, there are many challenges and compromises in integrating a precision GNSS receiver into a small unmanned aerial vehicle. Antennas cannot always be placed in the most ideal location in terms of signal quality due to RF and structural limitations. Atmos' engineering team was able to identify the optimal solution while ensuring high position accuracy.
In addition, Atmos Marlyn is often used in environments where GNSS is difficult. For example, multipath, external RF failures, and vegetation attenuation. With Topcon B111A, Atmos Marlyn can use all five constellations to calculate the right position solution even in the most difficult conditions.